People rely on trained individuals to make their stay at hotels and time in restaurants as pleasurable as possible. Stratford can help you learn how to appropriately combine management skills with practical knowledge about hotel management, restaurant management, marketing, reservations, personnel training and more to help you take the first step toward one of many attractive careers in hotel and restaurant management.

Whether you already work in the hospitality industry or are interested in learning more about hotel management and restaurant management, Stratford's distance learning course is for you! Stratford's at-home career training course could help you learn valuable skills for one of many restaurant or hotel management jobs. Our comprehensive curriculum can help you gain practical knowledge on a number of hotel management jobs and restaurant management jobs, including:

• Management skills for the hospitality industry
• Business ethics; time management
• Divisions in food services
• Travel and tourism components of the hospitality industry
• Principle types of lodging
• Marketing and financial tools
• Tourism and the economy
• The field of management
• Strategic and tactical planning
• Communication in the work place

Take a look at the complete hotel and restaurant management course outline

Stratford's hotel and restaurant management course could help you gain employment with hotels, clubs, fine dining establishments, fast food franchises, bed and breakfasts, resorts and more! Stratford brings the hospitality industry to you! All of your hotel/restaurant management course materials are delivered directly to your door. You study when and where it is most convenient to you! If you do need assistance, Stratford's qualified instructors are only an e-mail or toll-free call away. Plus, our one low tuition free and option to make low monthly payments makes Stratford more affordable than ever.

As a student in Stratford's hotel and restaurant management training program, your low tuition fee covers everything you will need to successfully graduate and earn your career diploma:

• All textbooks, study guides, and learning aids designed for distance learning
• A full range of student services, including on-line exams
• A personalized career diploma upon graduation
• Unlimited access to qualified instructors by e-mail or toll-free phone
• Free shipping and handling.

Similar Courses
If you like this course, you might also be interested in: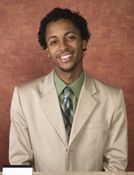 I've gained knowledge on the business aspect of the hospitality industry, such as revenue and numbers. I really liked the section on customer service skills. — C.B. - Alberta