Many couples rely on a trained wedding planner to help them make their important day as special as possible. The duties of a wedding consultant can vary, but often include helping the happy couple with their wedding ceremony and reception by helping to choose the wedding cake, a reception site, flowers, invitations, and much more! Stratford is an excellent first step in learning more about a career as a wedding planner/consultant. Stratford can help you get the training you need to become a wedding consultant. Our in-depth course offers instruction on a number of important wedding planning topics, including:
• Wedding ceremonies
• Customs & traditions
• Venues
• Wedding cakes
• Invitations
• Budgeting
• Transportation
• The wedding consultant business

View the complete wedding consultant course outline.

If you love weddings and are looking to start a rewarding, new career with an attractive salary, then Stratford's wedding consultant course is for you! Graduation from Stratford's wedding planner course could help you get a job working for an existing wedding planning business, or help you to start a wedding planner business of your own! With the flexibility to study at home, you could get your wedding consultant career diploma in as little as six months, or if you prefer, take up to two years to graduate. Plus, our wedding planner online course tools let you submit exams, review your grades. and contact instructors. Stratford always works to keep our tuition rates as low as possible and always offers the option to make low monthly payments.

As a student in Stratford's wedding consultant, your low tuition fee covers everything you will need to graduate successfully and earn your career diploma:
• All textbooks, study guides, and learning aids
• A full range of student services, including online exams
• A personalized career diploma upon graduation
• Unlimited access to qualified instructors by e-mail or toll-free phone
• Free shipping and handling.
Similar Courses
If you like this course, you might also be interested in: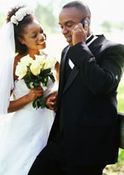 "I enjoyed the reading material. It is written in a way that I found educational yet entertaining." — G.M. - Alberta